Educational Research Centre Opens at NMSTU
Published: Monday, 18 July 2016 08:42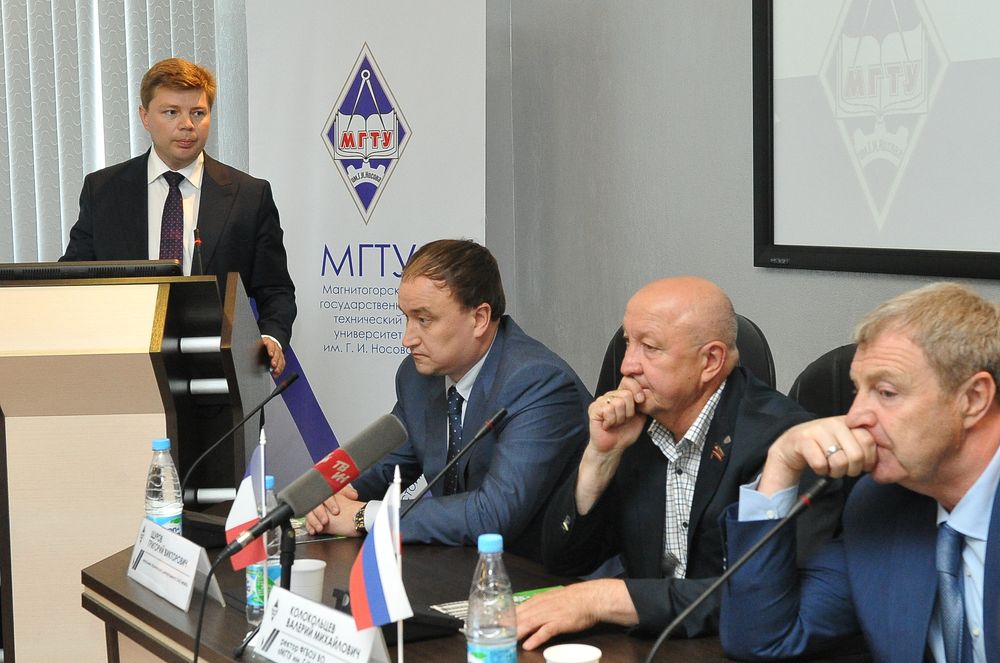 On July 14th, an educational research centre was launched at NMSTU in cooperation with Schneider Electric.
Schneider Electric is a global specialist in energy management and automation. This world famous French company has six production sites and three logistics centres in Russia. Originally, the idea of establishing Schneider Electric's Educational Research Centre at NMSTU was suggested by Magnitogorsk Iron and Steel Works who also became the Centre's cofounder.
"This project is the result of great efforts by Schneider Electric, Magnitogorsk Iron and Steel Works, and NMSTU. I am immensely grateful to my colleagues for approving, understanding and realising this idea. The new laboratory houses cutting-edge instrument models built by Schneider Electric. With this new centre it would be possible to realise educational projects of a national and maybe even international level. Schneider Electric and MMK are international companies, and they must have trained personnel," pointed out the NMSTU rector Valery Kolokoltsev in his welcoming speech.
The main aim of the Educational Research Centre includes training and retraining of qualified personnel for the Russian industry, as well as conducting research with the use of innovative equipment and techniques. The new laboratory comprises a computer classroom with 12 workstations with all the necessary software programmes installed. It also houses 4 test benches simulating a workshop scale automation system, as well as Smart Panel and other cutting edge equipment.
"It was not that we supplied ready-made test benches. They were actually designed and developed by us together with the university, which is what differentiates this project and what the university should be given the credit for. We were heard, understood and supported in that fundamental idea that we were actually to build a full-fledged cutting-edge testing ground. As a result, an integrated laboratory facility has been created which covers three major fields of study, i.e. power supply, electric drive and automation. What is unique about it is that the integration of the three fields offers new opportunities for increased efficiency," Maksim Tiurin, Schneider Electric President for the Ural Federal District and Perm Krai, points out.
The Educational Research Centre is to launch its activities in September this year. It will cater to the students who study power and power engineering, mechatronics and robotics, engineering systems and control, electronics and nanoelectronics.